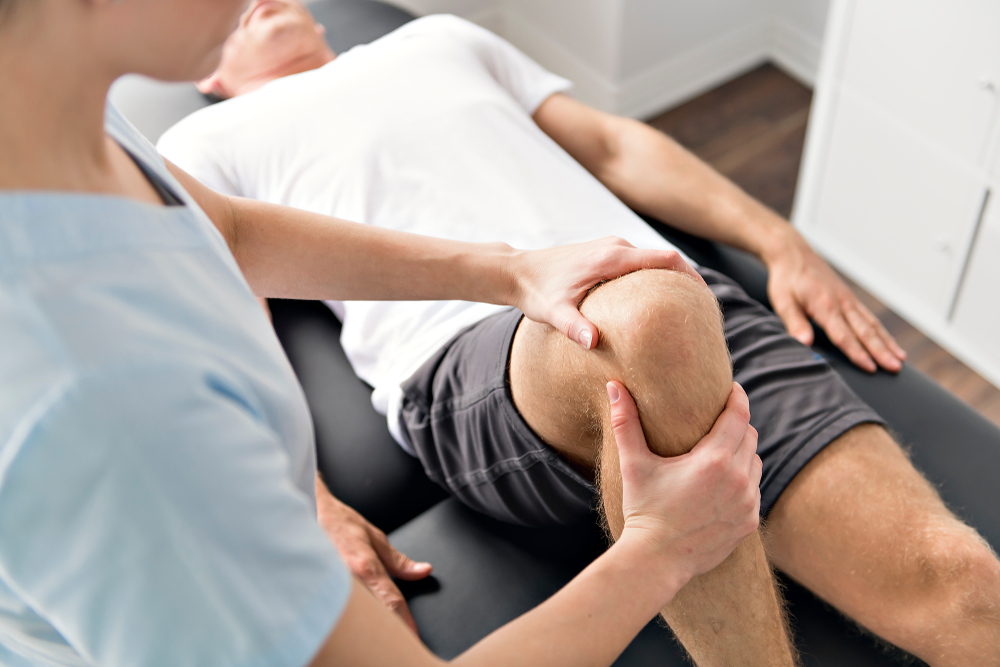 27 Aug

Physiotherapy Virginia Water

Welcome to Openhealth Clinic, we are one of the leading physiotherapists providing our services to the beautiful Virginia water. We understand that over the years you may have developed some aches and pains that can be restricting your movement and limiting the activities you take part in. This should never be the case. Our experienced team aims to provide the perfect treatment for your specific situation to enable you to get out and enjoy what life has to offer. We hope this blog helps provide you with some further information about the variety of techniques we provide during our physiotherapy service, if you have any further questions or simply want to find out more information please feel free to get in contact with one of our friendly team members today on – 01344625475
What Are The Main Types of Pain Physiotherapy Can Help With? 
Physiotherapy is one of the most popular services we offer here at Openhealth Clinic due to the range of aches and pains it can help with. Rebecca and Marie are the two main physios that are trusted by all their clients and they are also highly respected in the local area by a variety of GPs and surgeons. This is due to their level of experience they offer and their passion for going above and beyond for their clients. Our team of physios take care of a variety of patients each month, both the young and old.
No matter what pain you may be dealing with there is always a form of physiotherapy that can help address the pain directly or help you deal with the pain. It may be simply that you have pain within one of your feet restricting how far you can walk each day or it may be ongoing lower back pain, whatever the issue may be we are here to help. Our trained professionals have years of experience within the industry and will take great pride in providing the perfect treatment for you. No matter how large or small the pain may be or where the pain may be located it's important that you get in contact with one of our team members and allow us to find the perfect treatment for you. 
Main physiotherapy Techniques
Here at Openhealth clinic, we are proud to offer a wide variety of techniques that are included within our physiotherapy service. All of the Physiotherapy techniques that may be used within the treatment are there to provide lasting results to help better your physical health. Our trained professionals will only provide the techniques that they believe to be most beneficial to your specific situation. If you have any further questions about any of the techniques we use throughout our physiotherapy service please do not hesitate to get in contact with one of our team members today.
Movement
In most situations, movement will be advised to help improve the area of your body that may be causing you pain. Movement is a technique that has been tried and tested over the years on a variety of different situations and the results can be extraordinary. The physiotherapist that will be taking care of your treatment will provide you with some movement and exercise routines that will help to improve your mobility and strength in the problemed areas. Over time these exercises will help reduce the pain you may be faced with as it will help you improve your overall mobility.
Manual Therapy
This technique will directly target the area within your body that may be providing you with an ache and pain and will help to provide immediate relief. This technique consists of one of our experienced Physios using their hands to massage the tissue of the painful area to help relieve pain and promote the relaxation of the problemed area. This method is incredible for helping provide damaged or stiff areas of the body with a way to relax and recover.
Above are two of the most common techniques that we may employ when providing you with your Physiotherapy treatment. Our experienced team members will only use the technique that will be most beneficial to your individual needs. Our friendly team will always be happy to explain the reasoning behind each treatment technique we use.  
Why chose Openhealth Clinic for your physiotherapy treatment? 
It's great that you have taken into consideration why you should choose our team here at Openhealth Clinic as it is extremely important that you receive the best treatment possible. There is a range of reasons that you should pick our team of professionals, a few of these reasons include our level experience, the friendly staff we offer and the variety of treatments available through us here at Openhealth Clinic.  
No more waiting for treatment through the NHS 
We all know how long it may take to get seen by a professional through the National Health Service. This should never be the case, we believe that if you are suffering from pain of any sort you should be able to at least be able to see a professional as soon as possible. Here at Openhealth Clinic, our customers come first, you should never have to deal with a waiting list of weeks or maybe even months, you should get the treatment you deserve. We are open 6 days a week so we will always be able to find you an appointment that fits around your busy schedule. Get in contact with one of our team members today and arrange your physiotherapy service. 
Personalised service 
Our team will not only go above and beyond to ensure you receive the best treatment possible but will also ensure that you receive a service that is personal to you. It's the little things that we do that make our services here at Openhealth Clinic a pleasant and enjoyable experience.  
Variety of treatment methods available 
We provide an experienced team of physios but we can also take care of your needs outside of physiotherapy. We understand that your ache and pain may need further treatment. For example, if more specific strengths or movement coaching is required we can refer you in-house to one of our rehabilitation experts.
We hope that this blog has provided you with further information about the ways in which physiotherapy can help you. If you wish to enquire about our physiotherapy service please get in contact with one of the team members on – 01344625475
Jack is part of the marketing team and enjoys helping patients understand the treatments offered at Openhealth and the positive effect that Osteopathy & Physiotherapy can have on peoples lives.