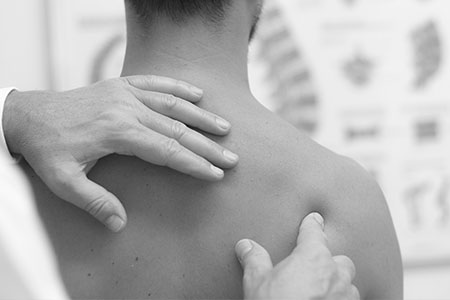 19 Jun

Physiotherapy Bracknell
Physiotherapy Bracknell – We are here to help!
Here at the Openhealth Clinic, we aim to provide our clients and customers with the best Physiotherapy service that Bracknell has to offer. It is important to look after ourselves and ensure that our bodies are working as they should and in the best condition that they possibly can be. Physiotherapy is different to prescription medicine as it does not involve any prescribed drugs and we are able to treat a variety of Musculo Skeletal problems that are affecting our patients. Our team is made up of expert physiotherapists and we are proud of the excellent reputation we have made for ourselves.
If you have any questions about the Physiotherapy services we offer in Bracknell then please get in touch with a member of the Openhealth Clinic team today and we will be happy to help answer any questions that you may have.
What is Physiotherapy?
Physiotherapy is an effective way to treat people who have been affected by certain injuries or illnesses and are experiencing difficulty when moving. Physiotherapy can be used to treat and improve a variety of conditions such as: Neurological conditions, like strokes – to neuromusculoskeletal conditions most commonly in the form of back, neck and other areas of pain. Physiotherapy is unique and different to other treatments because it involves the use of physical methods such as massaging, heat treatments and various exercises to stimulate the affected area and improve mobility restoring the former condition. This means that you will not experience any of the side effects that come with the taking of medically prescribed drugs. Here at Openhealth we pride ourselves on offering a whole body approach and take in to account the full lifestyle of our clients and patients to get to the underlying problem and ensure that we are able to make a difference to our patient's life. Something that people are often mistaken by is that physiotherapy can drastically influence and improve a variety of respiratory conditions such as asthma and cystic fibrosis.
Why should you have Physiotherapy treatments?
Most commonly here at Openhealth clinic, we treat a variety of Musculoskeletal problems that our patients are experiencing. The main reason you should think about undergoing treatment with a physiotherapist is that medicinal drugs that are prescribed to treat similar problems do not always work for our patients and you may be waiting for this to work but to no avail. We are confident that we are able to improve the standard of peoples lives and current condition so that a persons' quality of life is improved. Failure to seek help from a qualified physiotherapist could result in your problem becoming worse and in some cases lead to more longer-term problems. Physiotherapy can pinpoint any underlying problems that may be causing a mobility problem or pain to happen. Something that we pride ourselves on is our complete transparency in everything we do allowing you to know exactly what, how and why we are doing things so that you feel in control. In addition to this, we also provide patients with a tailored training and exercise regime to do in between sessions to ensure that all is done to improve the problems that are being experienced.
If you have any questions you would like to ask a member of our physiotherapy team then please get in touch today and we will be happy to answer any questions that you may have regarding any of this.
What will your first treatment look like?
Here at the Openhealth clinic, we pride ourselves on providing a holistic approach with our osteopathy and physiotherapy treatments – During our initial consultation meeting, we will go through and extract as much information as we can from patients. Understanding patients lifestyle, routines, exercises and an overall picture is vital for our physiotherapists to then go through and create dedicated treatment plans and regimes. We always ask patients to perform a variety of exercises when in for their first session – In doing this we are able to effectively evaluate the area causing pain and concern. We will assess areas that are linked to the spot causing discomfort, it can sometimes be the case that although one area is hurting it could be caused by an entirely different part of the body.
We see ourselves as more than just a physiotherapy clinic we will provide you with actionable advice on your lifestyle all with the sole aim of improving your mobility and pain that is being experienced.
Who are the Openhealth Clinic?
It is important that you find a Physiotherapy Clinic that you can trust and build a solid relationship with. We pride ourselves on having a friendly, professional and approachable atmosphere in the clinic. All of our team members are on hand to help with any queries or requirements that you may have.
Operating from a state of the art clinic in Ascott we offer a variety of physiotherapy and osteopathy treatments to a range of clients and customers. We operate from a state of the art clinic in Ascot very near to Bracknell – We have a dedicated team of physiotherapists all extremely knowledgeable in the respected fields to help fix any pain you may be experiencing. 
We hope we have answered any questions that you may have had and look forward to helping you on your journey to an improved mobility experience.
Jack is part of the marketing team and enjoys helping patients understand the treatments offered at Openhealth and the positive effect that Osteopathy & Physiotherapy can have on peoples lives.