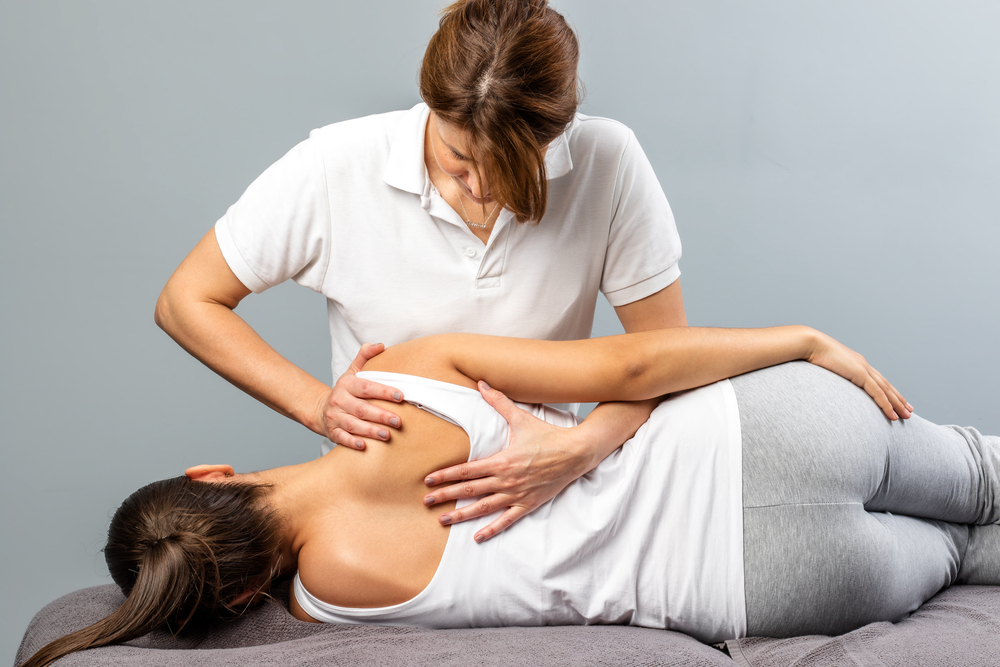 17 Apr

Osteopath Sunningdale
Osteopath Sunningdale – We are here to help!
It is important to ensure that both mobility and mental health are of a good standard as this is key to a happy and healthy lifestyle. Experiencing pain when moving not only affects us physically but also has the ability to affect us mentally. Osteopathy is a method of treatment that can be used to achieve some great results and eradicate any problems that people are experiencing with their movement. We have many questions from potential patients that are unsure of what exactly osteopathy is, why it is important and the effect that this will have on them. This post is here to explain why osteopath is beneficial and to hopefully encourage you to get your pain seen to by a professional to ensure a happy and healthy lifestyle.
If you have any questions about the Osteopath treatments we offer in and around Sunningdale then please get in touch with a member of the Openhealth Clinic today!
What is Osteopathy?
The world of osteopathy can be confusing at times and it is important to have a good understanding of what it actually is before looking for osteopathy treatments for your pain. Simply put, Osteopaths aim to do three main things – these are; the detecting of health problems associated with movement, the treatment of these problems associated with movement and finally the prevention of these problems associated with movement. Osteopathy is a great alternative to prescription medicine and is centred around the principle of ensuring a persons wellbeing depends on their muscles, ligaments, bones and how well the connective tissue is able to function together, ideally in a smooth manner.
Often, we find people are unsure of osteopathy and the results it can achieve – to cement the fact that osteopathy is an effective treatment for a variety of mobility pains; The National Institute for Health and Care Excellence actively recommend manual therapy in addition to a variety of different exercises as an effective treatment for lower back pain. It is also important to note that to use an osteopath we are available to all and you do not have to be referred to us by your GP. Another thing to note is that in most cases private healthcare cover will provide cover for a variety of osteopathy treatments.
If you have any questions regarding Osteopathy or the treatments and services we offer in and around Sunningdale then please get in touch with a member of the team today and we will be happy to help answer any the questions that you may have.
Why are Osteopaths important for you and your wellbeing?
In addition to some of the benefits mentioned above the main reason, osteopathy is a great treatment for you and your mobility pain is because of the wholesome approach that we have towards treating a patient. The main and most crucial part of Osteopathy is the diagnosis because this forms the basis of our treatment schedule and the after session exercises that we assign to our patients. Another key area of osteopathy is the prevention aspect – the treatments that are offered not only diagnose and fix the problem/pain but also prevent any of the pain from reoccurring in the future. Osteopathy is able to drastically improve the mental and physical health of our patients and provides the results they want to see.
With Osteopathy as it considers the entire body it is not only beneficial for the affected area but there may be issues with your posture, knees or something else causing a problem for your back. As well as working through manipulation and massage techniques. We will also provide actionable exercises that will help with the pain your experiencing – One of the easiest things to do is ensure that you are active throughout the day. This can be done through regular 30 min walks to top up water. In addition to this, correcting your posture when you feel it slipping is of the utmost importance.
You can check out our great guide article on things to ask your osteopath or physiotherapist by heading to the link provided.
Who are Openhealth Clinic
Osteopath sounds great, but who exactly are we? Openhealth clinic operates from a state of the art clinic in Ascot and aims to create long-lasting and effective relationships with our patients. We have a great team of extremely experienced MSK practitioners who are able to get right down to the route of any mobility problem and ensure that our patents are treated exceptionally well. If you are unsure about which treatment you need then please head on over to our treatments page and we will be happy to help answer any questions you may have.
We pride ourselves on offering actionable tips to all of our clients as well as identifying and working towards the fix for your pain/discomfort.
We look forward to hearing from you.
——-
Last updated April 17th 2019
Jack is part of the marketing team and enjoys helping patients understand the treatments offered at Openhealth and the positive effect that Osteopathy & Physiotherapy can have on peoples lives.