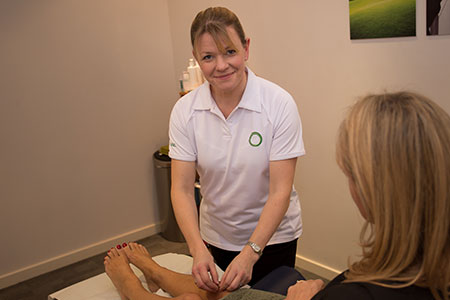 20 May

Meet Imogen one of the Acupuncturists at Openhealth

Here at the Openhealth Clinic, we are a close-knit team and work together to ensure that we offer the best physiotherapy, osteopathy, sports massage and acupuncture treatments in and around Ascot – Today we have an interview with Imogen Hooker who is an Acupuncturist at Openhealth.

If you have any questions for Imogen or want to know more about any of the treatments that we offer then please get in touch with a member of the team today!

My name is Imogen and I studied at the Northern College of Acupuncture, 2001-2005.
What made you choose physiotherapy (osteopathy, sports massage, acupuncture) as a career?
I wanted to study acupuncture because I had treatment and I saw how much it helped me.
How long have you been working as an Acupuncturist?
I have been working as an acupuncturist since I qualified in 2005.
What do you enjoy the most about your job?
I like hearing patients describe how their symptoms have improved. Patients also say they sleep well, have more energy, or better digestion. These are the extra benefits of treatment they weren't expecting.
What is the main piece of advice you give to new patients?
For many of the conditions I see, I say sleep is the best medicine. If you can get a decent sleep things don't seem so bad.
Why is physiotherapy (osteopathy, sports massage, acupuncture) important to you?
Acupuncture treats the whole person, not just the symptom, or the disease label. When it works well, patients feel better in lots of ways – less pain, better outlook in general.
Why do you enjoy working for the Openhealth Clinic?
I keep trying to leave, but I never quite manage it.
There is a strong team ethic here. We work together to find the best treatment for the patient. It is easy to have that as a mission statement, but not follow it in practice. Here at the clinic, we do that every day, and I really value that.
Outside of work what do you enjoy doing?
I like snowboarding and a bit of running. 
We hope you have learnt something new about the Openhealth Clinic team today and we look forward to helping you with any physiotherapy, osteopathy, sports massage and acupuncture-related treatments.
Please get in touch if you would like to book your first session.
Jack is part of the marketing team and enjoys helping patients understand the treatments offered at Openhealth and the positive effect that Osteopathy & Physiotherapy can have on peoples lives.