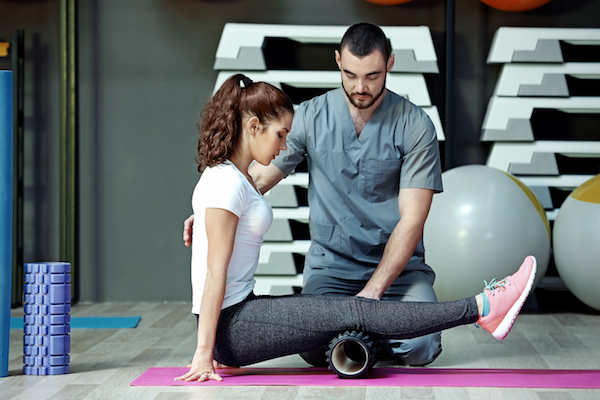 29 Jan

Ascot Rehabilitation Centre

If you have been recently injured and you feel like you need extra help to get back to your old self the OpenHealth Clinic could help you with their rehabilitation and pilates services available in Ascot. Rehabilitation can help you whether you are a professional athlete or suffering from an injury from an accident. When a person is injured the main goal is recovering and getting back to feeling 100% as quickly and efficiently as possible. Rehabilitation is usually the key to restoring strength, flexibility and endurance. 

OpenHealth Clinic has a team of highly experienced and qualified musculoskeletal practitioners. Over the years OpenHealth has built a safe and effective reputation which is second to none. If you would like to know which treatment you require or would like some guidance please call the Clinic today and one of our team of experts will advise you. 
What Is Rehabilitation?  
Rehabilitation after an illness or injury is a slow step by step process which will aim to help you recover in the best possible way. The main aim of rehabilitation is to help you get moving again, regain strength, relearn skills they may have been lost or find new ways of carrying out tasks. You may want to use rehabilitation services if you have: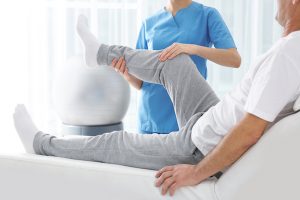 A sporting injury 

Been hurt at home, whilst out and about or whilst at work. 

Had surgery 

Had an accident

Had an illness or suffer from mental health issues

Spent a long time in hospital

Or other
At OpenHealth Clinic we have a team of Rehabilitation Trainers and Pilates Instructors who are responsible for helping patients get to the next level of health and feel confident in completing everyday tasks post-injury, as well as trying to minimise the reoccurrence of the injury.
Pilates
OpenHealth also offers pilates as a form of rehabilitation. Pilates is a great alternative for injury rehabilitation and is one of the fastest-growing workouts in the world and is popular due to the positive impacts it will have on the body such as enhanced strength, flexibility and agility which comes with regular practice.
Pilates is a great exercise option that promotes agility and good posture by strengthening your core and toning your body. The core is the centre of your body. Pilates helps align the spinal and pelvic muscles and strengthens the body which will help to fight off any ailment or injuries.
Sports Injury 
Sports injury rehabilitation treats a range of conditions including acute sports injuries, strains, sprains, muscle-tendon, tendonitis, hand injuries, shoulder dislocation, foot or ankle dysfunction or surgery rehab. A sports injury rehabilitation will allow you to receive an accurate diagnosis from a certified specialist. The initial part of the treatment will help reduce pain and promote healing.
Once the pain and swelling are reduced, the progressive reconditioning treatment will then begin. Certain gentle exercises will be prescribed to target specific goals such as flexibility, mobility, training, coordination of balance and joint positioning. As progress is being made the athlete will be able to work with OpenHealth together towards re-established strength and conditioning.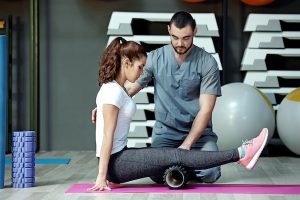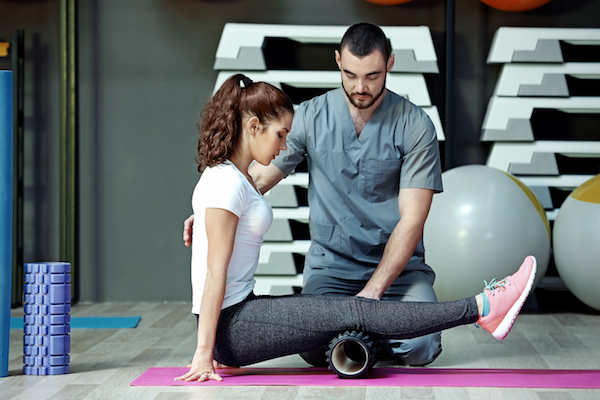 Sports Injury Rehabilitation is critical to help ensure you return to the activities to adore as quickly yet safely as possible. We provide state of the art care for athletes of all different skill levels and ages. Although you may be injured it is important to stay in shape and use the injury as an opportunity to strengthen other areas of your body.
OpenHealth also offer sports massages in Ascot and the surrounding areas. A sports massage is a deeper form of massage which is designed to address the soft tissues of the body. Quality blood supply and the elimination of waste products associated with energy production are vital for our bodies well being. 
How Can Rehabilitation Help You? 
Every rehabilitation program is tailored to your needs. Depending on your injury rehabilitation may help you with pain management, return to work, with looking after yourself after an injury, moving around and with emotional support too.
Your strengths and weaknesses will be evaluated by the team and then you will be coached through a series of achievable exercises, some of which you will be asked to repeat at home. These sessions will include balance, stability and strengthening exercises. You may also require to follow up sessions which will be aimed at progressing your recovery even further. 
The Benefits Of Rehabilitation
Rehabilitation has the power to greatly reduce the impact of a broad range of health conditions including diseases, disorders, injuries or trauma. Rehabilitation complements other health interventions, such as medical and surgical interventions to help achieve the best possible outcome. Rehabilitation can help minimize or slow down the disabling effects of chronic health conditions, such as cardiovascular disease, cancer and diabetes by equipping people with management strategies including pain management and other complications. 
Other benefits include: 
Restoring full function as soon as possible 

A fast recovery 

Strengthening 

Reducing any pain and inflammation 

Maintaining cardiovascular fitness whilst you are not able to do sports. 

Minimise the risk of further injuries 

Improving flexibility and coordination 
Rehabilitation Process
Rehabilitation can help people who are suffering from pain, injury or illness involving the musculoskeletal system. An initial consultation will offer an in-depth interview and assessment which will identify an appropriate diagnosis. Then a recovery plan will be created to help return you to optimum function and physical activity. 
OpenHealth Clinic Treatments 
Here at OpenHealth Clinic, we would suggest addressing any symptoms ideally within the first three or four days, if you do you will drastically reduce the likelihood of it becoming long-standing. However, if you have a long-standing injury, a multi-disciplined approach is usually the most effective.
We offer a range of treatments in Ascot and the surrounding areas including Osteopathy, Physiotherapy, Sports Massages and of course Rehabilitation, all of which will help you find a quicker resolution to your injury and a reduced chance of it reoccurring. If you are aware of which treatment you require follow the links for information, if you are unaware, please get in touch with one of our trained receptionists for more information today on 01344 625 475.
Jack is part of the marketing team and enjoys helping patients understand the treatments offered at Openhealth and the positive effect that Osteopathy & Physiotherapy can have on peoples lives.